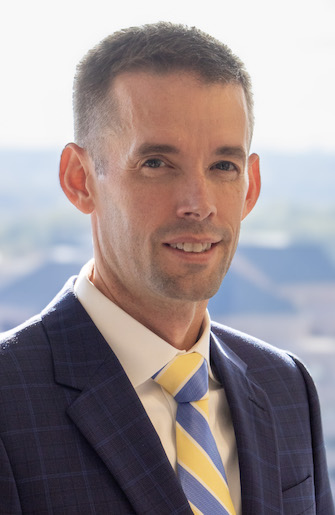 Paul Schrader
Partner
Paul joined the firm in October of 2023. Since 2007, Paul has represented clients in various roles in the construction industry including owners, general contractors, subcontractors, suppliers and sureties. His experience involves disputes on both public and private construction projects with amounts in controversy in excess of ten million dollars. He has first-chair experience in both trials and arbitrations including a two-week arbitration resulting in a seven-figure award in favor of his client plus a sizable award of attorneys' fees. He has experience handling complex change order and claim disputes including substantial delay claims involving critical path analysis. As lead counsel, Paul has also prevailed on appeal and obtained summary judgments for clients in various courts.
Paul also represents creditors in bankruptcy cases with a specific focus on the construction industry. He has had substantial involvement on behalf of creditors in nearly every recent major construction industry bankruptcy in the D.C. metropolitan area including, among others, Truland Systems Corporation and its related companies, Natelco Corporation, Lansdowne Construction, and Dietze Construction Group. Paul has also represented creditors as lead counsel in conjunction with local counsel in numerous large bankruptcies throughout the country involving construction, industrial, and energy sector related issues. These case include Westinghouse Electric Company (involving mechanic's lien on multiple nuclear plant facilities), Welded Construction (involving millions of dollars in bond and lien claims arising from natural gas pipelines in various states), Phoenix Solar (involving lien-related issues on solar farms in various locations), Pacific Gas & Electric (involving various issues related to major electric and natural gas suppliers), and FirstEnergy Generation Corp. (numerous lien related issues related to power plants). Paul also regularly represents creditors defending against bankruptcy preference claims and has been quoted in articles published in the Brigham Young University Law Review and the Oklahoma Law Review related such claims.
Paul is a member of the Council of the Construction and Public Contracts Section of the Virginia Bar Association with various leadership roles from 2019 to 2023 including serving as Chair from January of 2022 to January of 2023. In law school, Paul served as a law clerk for the Honorable Michael S. Irvine of the Circuit Court of Rockbridge County, Virginia.
Paul is a native of Kalamazoo, Michigan who has resided in Virginia since 2004. When not immersed in the practice of law, he can be found at the dog park with his rescue dog Diamond or watching Michigan Wolverine football.
Education
J.D., Washington and Lee University School of Law
B.A., Economics, University of Michigan
Jurisdictions Admitted to Practice Virginia
Maryland
District of Columbia
United States Supreme Court
United States Court of Appeals for the Fourth Circuit
United States Court of Federal Claims
United States District Court for the Eastern District of Virginia
United States District Court for the District of Maryland (includes Bankruptcy Court)
United States District Court for the District of Columbia (includes Bankruptcy Court)
United States Bankruptcy Court for the Eastern District of Virginia
United States Bankruptcy Court for the Western District of Virginia

Professional & Bar Association Memberships
Virginia State Bar
Maryland State Bar
District of Columbia Bar